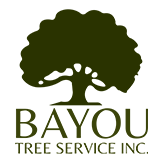 Professional Tree Care Services
Serving All of Baton Rouge and the Surrounding Area!
Bayou Tree is a top-rated tree care service in the Baton Rouge area providing all types of tree care solutions including Tree Pruning, Planting, and Removal. We also have a Plant Healthcare division to develop programs to combat Insect and Disease Issues, Soil Ecology Programs, Termite Control Plans and other routine, proactive tree care services.