Professional Tree Trimming & Pruning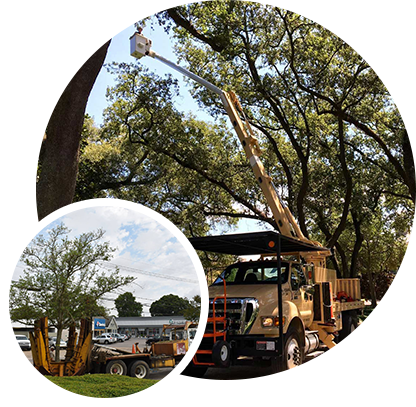 From the Louisiana-Certified Arborists at Bayou Tree Service
Bayou Tree Company is dedicated to the preservation and care of Louisiana's trees. If you have a tree or group of trees that needs to be pruned or trimmed for your home, business or municipality, we're here to help. Bayou Tree Service has been part of south Louisiana since 1978 with fully staffed offices and local teams in New Orleans and Baton Rouge to better serve you!
If you would like to find out how much it will cost to have a professional prune or trim your tree(s), please call us to request a consultation.
Reasons to trim & prune your trees regularly:
Safety – remove hazardous limbs
Appearance – accentuate natural form and beauty
Health – remove diseased and dead limbs
Protect structures – remove limbs posing an immediate threat to home or buildings
Safe passage – raise canopy to allow vehicular traffic and or pedestrian passage
Preservation – extend the life of the tree
Scale – render the tree in proportion to the site
Understory light – raise canopy to allow enough light to grow ornamentals under the tree canopy
Here in south Louisiana, tree pruning is often thought of as a task for late fall or winter when our local trees are generally dormant. However, due to our mild winters and year round issues with high winds, storms and pests, tree maintenance is definitely a year round job!